The focus of the ministry is to help Spanish speaking families identify health needs and obtain medical care for pregnant women, newborns, and chronically ill babies and children who live in the area from Kennett Square to Oxford, PA. We desire to meet both their physical and spiritual needs.
Life's stressful situations open the door for sharing spiritually. In all cases we are able to demonstrate to them the love of Christ with the desire to introduce them to a personal relationship with Christ. We hold Spanish Bible Studies for women weekly on Friday mornings and for men on Friday evenings twice a month.  We also have a program on Good Friday and a Vacation Bible School week in the summer for all ages.
We take a number of families to a Spanish Bible Conference at America's Keswick in New Jersey that is sponsored by Camino Global. It provides a weekend of rich evangelical Bible teaching for adults and children. We are able to do this through the generosity of our supporters who provide scholarships for the families to attend.
---
What We Do
We assist families in making appointments and coordinating medical services with hospitals, doctor's offices, and other social service agencies.
We have many volunteers to assist with organization in the office and to provide transportation to medical appointments when needed.
We provide one-time assistance for purchase of prescriptions and/or other medical supplies.
We provide layettes for families with newborns
WHAT WE DO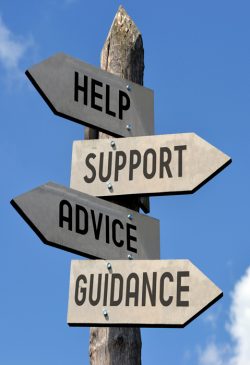 We provide translation and interpretation of medical information to help families understand health needs, make decisions, and follow medical recommendations.
We offer counseling and support for high-risk pregnancies, post abortion stress, and parents with a chronically ill or dying child.
We serve as an insurance advocate for our families and assist them with knowing what financial help is available. We help them communicate with the Chester County Medical Assistance Office.
We help to meet the spiritual needs of the entire family through Ladies and Men's Bible Studies, Good Friday programs for all ages, a once-a-year trip to a Spanish Bible Conference in N.J., and a week-long VBS.
---
Who We Are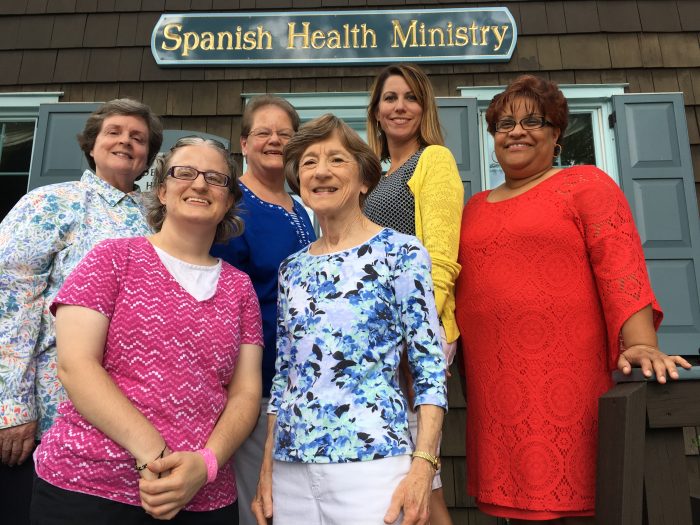 SHM Staff & Volunteers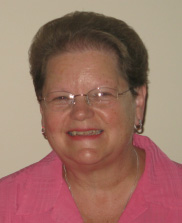 Dona Sensenig, BSN
Dona responded to God's call to serve the Hispanic community and today serves women who have high-risk pregnancies and families with medically fragile infants and children.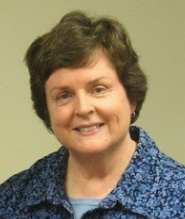 Bonnie Martin, BA
Bonnie translator/interpreter responds to the needs of the Spanish-speaking families who come to our office. She assists them connections to medical assistance as needed, translating and interpreting for medical appointments and providing needed transportation.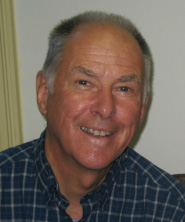 Rod Brooks
Rod, the founder of Koinonia Christian Ministries and owner of the Koinonia House, is employed by the SHM as a part time treasurer for our ministry.

Susan Barczak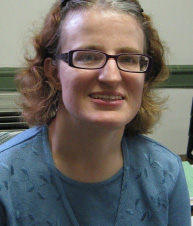 Tabitha Pfitzenmeyer
Tabitha joined our staff in July 2014. She has taken over the responsibility of coordinating the transportation and childcare for our weekly Bible Study. She also coordinates the planning of special events and programs. In addition, she has cerebral palsy, which enables her to identify with some of the families we serve, who have kids with special needs.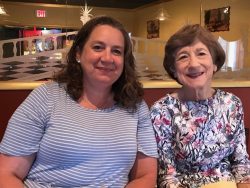 Marcy            Janet
The remainder of our staff are volunteers.
Janet Johnson volunteers one day a week to maintain all our patient files as well as other office functions.
Marcy Lankford volunteers one day a week to assist with various office tasks as well as special projects.
Edie Neithercott volunteers one day a week to assist with all types of office work and special projects.
In addition, several faithful volunteers help with childcare during the women's Bible Study on Friday mornings. And still others join us to help during our Good Friday and VBS programs.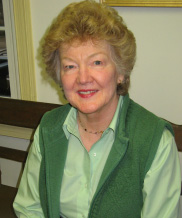 Edie
Board of Directors
Our Board of Directors meets monthly to provide oversight and direction for the vision and mission of the Ministry.  They provide prayer support for the staff, volunteers and  families with whom we work.  The Board of Directors is responsible for overseeing the policies and procedures of the ministry as well as writing position descriptions and have the final decision regarding interviewing and hiring.
There are 7 members on the Board of Directors, each bringing their own area of giftedness.  Dona Sensenig, the Director of the Spanish Health Ministry, has worked among the Spanish speaking families of Southern Chester County since 1974.  She has a great understanding and love for Hispanic families and a desire to share the Gospel with them. Chuck Lunden, a CPA and financial expert, contributes understanding and discernment regarding our financial decisions.  Leigh Kelleher also has a background in business and contributes her insight and discernment in financial decisions.  Addison Scott has experience in the field of technology, so his technical support and insight are helpful in an ever-changing technological age. Ruth Hershey brings a strong commitment of prayer support, and  two retired nurses Lois Aldrich and Joyce Chance bring to the Board an understanding of the medical needs of our families.  These 7 people represent six different evangelical churches in the greater Southern Chester County area.
---
What We Believe

WE BELIEVE the Bible to be the inspired and the only infallible Word of God, carrying the full weight of His authority.
WE BELIEVE that there is only one God, eternally existent in three persons; Father, Son and Holy Spirit.
WE BELIEVE in the full deity and humanity of our Lord Jesus Christ, His virgin birth, His sinless life, His miracles, His vicarious and atoning death through His shed blood, His bodily resurrection, His ascension to the right hand of the Father and His personal return in power and glory.
WE BELIEVE that all men are lost and sinful; therefore, regeneration by the Holy Spirit causing men to confess Jesus Christ as Lord is absolutely essential for salvation.
WE BELIEVE in the present ministry of the Holy Spirit by whose indwelling the Christian is empowered to live a godly life that bears witness to the Kingdom of God.
WE BELIEVE in the resurrection of the dead and the judgment of all mankind. The saved shall go into life-eternal, and the lost into everlasting punishment.
WE BELIEVE that Jesus Christ has established a visible Church and gifted it with many and various forms of life giving ministry to serve the needy in our community.
WE BELIEVE that all human life is sacred and created by God in His image. Human life is of inestimable worth in all its dimensions, including pre-born babies, the aged, the physically or mentally challenged, and every other stage or condition from conception through natural death. We are therefore called to defend, protect, and value all human life. (Ps. 139)